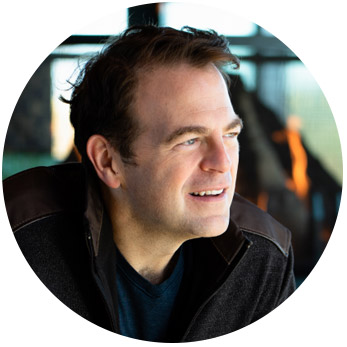 Featured Testimonial for Dr. Fleming


The keynote by Dr. Kevin J. Fleming was rich in its contribution to the overall success of the conference and significantly added to our knowledge…..We would like as Ministry of Public Sector Development to extend our thanks and appreciation to Dr. Fleming's courtesy for his participation and his valuable contribution to the conference, in addition to the distinctive and interesting management of this one of a kind presentation.
What People Are Saying About Dr. Fleming…
Before I began therapy with Dr. Fleming, I suffered with trauma from my past and feeling stuck in my current life situations. I felt very overwhelmed and wanted to escape but I didn't know how. I suffered from anxiety, fatigue and brain fog. I couldn't see beyond my present situation. When I first started his unique neurotech therapy, I felt exhausted but there was also a shift in my emotions. I felt a sense of peacefulness right away. Throughout the therapy process, a lot of emotions came up. I was able to see things that I wasn't able to see before. I did feel upset at times. However, I eventually felt peace, relief, and new desires to do things. I also felt very empowered to take control of my life and that feels great. I really healed a lot from my past trauma. I got better at caring for myself and I feel much stronger emotionally.
I am now feeling great inside with a feeling of peace and happiness within. I truly believe that God brought me to Dr. Fleming, and allowed me to experience this neuro-changing experience. It has truly made a difference in my life. Thank you Dr. Fleming and thank you Lord for using Dr. Fleming to bring healing into my life"
Kathleen Sheppard
Winter Haven, FL
…Inside all of this work Doc did on my anger/irritability/stuckness, it has really opened my eyes to the magnitude of how AMAZING my transformation really is from his work. And I'm not talking butterflies and unicorns …..I mean the ability to navigate through life's trials with absolute ease, peace and humble authority. After meeting up with Doc, I gotta actually stand back to look at me sometimes, and I'm in awe to note this is what HE (God) always had in store for me……I know Doc was very instrumental in the process of synching that up for He and I…..And he has all the incredible knowledge he has been gifted with, but I wish you (the reader of this) could actually experience what I'm trying to explain from inside my brain and soul – the human language just can't do it justice upon my return from Tulsa and this time with Doc.
Maybe I can explain it like this….
In my world as a cowboy, (yes I am a true cowboy), horses can teach you anything if you'll listen I believe in a "universal sound." God created the world we are in with a universal sound that can connect our mind , body and spirit with what's around us or what we chose to experience or engage with….A rhythm a beat a sound of harmony …That's how I've approached my life with horses —Hearing is feeling and feeling is hearing.
I never realized the extent of how trauma along with lack of knowledge had altered my ability to focus clearly on that universal sound….I couldn't clearly hear my music (my life )…NOW it's like the best of TEXAS COUNTRY music meets Beethoven! The sounds (of life) and harmony are so pure and clear in my soul and mind. My ability to ride this trail of life has gone from an out of control ,head bob n spit type loop through life tearing down trees and fences along the way, to a calm inwardly controlled walk of life. Again not easy at times but truly a life I never imagined for me and every day is a new journey but w direction.
Thanks Doc !!!
Paul Hughes
Austin, TX
I wanted to convey a few comments about my experience with this God-sent opportunity. It first needs to be said that I was offered this neurotech out of the graciousness and compassion of Dr.Kevin who offered to help upon hearing my financial situation and my 15 year ordeal.
Little about me, I'm a chronic pain or intractable pain sufferer. I deal with terrible daily pain that would make the average person what to curl up in a ball. I also suffer from nerve damage as result of 5 botched spinal operations and 2 operations to install and then remove a pain stimulator battery and then the leads attached to the cord.
So In turn I developed painful peripheral neuropathy or Reflective Dystrophy Syndrome (RDS)which I have in my limbs, feet.
So I knew nothing about this technology but had hopes it would " cure the blind" or in my case help my nerves that I might be able to walk, or get off pain meds.
What I discovered with this neurotech is some wonderful outcomes. I also feel like those outcomes get better over time of work with him and this neurotech.
I've noticed a improvement in my RDS which to me is worth the price of admission. That's hard to express too. But I've noticed less muscle spasms. I really noticed my incontrollable twitching has improved. My feet or nerves on the bottom seem to be sensitive in feelings and less sensitive in that nerve pain.
I am walking daily, maybe 6-8 blocks and that alone would set me back a few hours in swelling and nerve pain in my feet. I'd have the pins and needles for hours after a 8 block walk. I seem to bounce back better or recover quicker with my nerves in my feet.
I could go on but I'll keep it short. The biggest thing I noticed was I had been starting to get the peripheral neuropathy in my hands VERY bad. As a musician and guitar player –and that being my only fun activity—I was worried. I can say that I noticed that my hands no longer go to sleep or have numbing issues. Which is HUGE. I've also noticed some focus and dexterity in my playing that I've been missing for 10 years.
It affects my balance when I walk and improves or maybe speeds up or enhances the muscle memory in my hands. I think this technology could aid musicians too.
Overall it's really been a very positive experience and it seems to have improved or helped my autonomic nervous system.
Nerves and their feelings are hard to out in words but this neurotech has given me a calmness to my spastic nervous system. I haven't had the violent spasm at night when I go into REM which hasn't happened for 15 yrs!!! They would wake me up. I have not noticed any of these bad spasms when I about to fall asleep like it's been forEVER.
It's really been a interesting and helpful neurotech and my Nervous system is at its best in years.
Thank you very much for your generosity, Doc, and time and for providing me this fantastic therapy…..
Randy Taylor
Chicago, IL
After years of psychotherapy and inner healing, I had made great strides as a trauma survivor
and a psychotherapist in private practice. However, I was professionally and personally
unhappy, being weighed down with an internal resistance I had been unable to resolve. I was
living with tolerable recovery from the traumas and had exhausted all of the resources at my
disposal. I was not going to reach my goals without doing something different than I had done
before. My life was tolerable, but not fulfilling.
I found Dr. Fleming online. I checked out his reviews and endorsements. I spoke with him about
my past treatment, recovery, and personal/professional awareness of my situation. Finally! I
felt I finally found someone who had the whole picture and that could treat my issues at the
very roots of the trauma. He understood the language I spoke, he understood what I had been
through, and what I wanted to achieve.
I took a leap of faith and went to Tulsa for an intensive. I was not sure what to expect because I
had not done this type of work before, however, I received what I needed. I felt an internal
resistance and two final dissociated parts of my mind clear and integrate. I had worked for
years with these fractures to resolve my overeating issues. After the first day, I felt an
immediate self regulation with food I had never experienced. I no longer felt the internal
resistance of medicating with food. I am no longer tempted by overeating. With the dissociative
trauma cleared, I was not weighed down by the depression and self sabotage that kept me
bound to food as a comfort.
I have begun to lose weight again and am not "white knuckling" as in past weight loss attempts.
I have authentic feelings and can process without sabotaging my success. I do have to do my
part in eating healthy foods. However, the internal resistance is gone so the process is not only
easy, but fun. My mind is sharper (I run two businesses). I can handle more information, more
details, and more complex situations without being overwhelmed. I rest well and sleep great at
nights. Oh, BTW, I am 60 years old.
For me, this intensive was a game changer, personally and professionally. I can highly
recommend Dr. Fleming. He is totally worth the investment.
Barbara Kohler, LCMHC
Greenville, NC
My work with Doc began after my third stint in a detox facility in 5 months. I have been in and out of various treatment facilities and AA rooms for the better part of three years. Those closest to me knew that another treatment alternative was necessary to break the downward spiral I found myself in. At that point I had lost the job that I anchored my identity to and almost all rights to my children. I could not find a path to recovery let alone to self forgiveness. That is where the beauty of Doc's work begins.
Doc is mostly cited for his work in neuroscience and his ability to help his clients; in my case— substance abuse disorder and traumatic brain injury. However, to me it was his compassion, empathy, and connectedness to spirituality that ultimately allowed me to give and receive the grace necessary to begin to live life forward again. Not a man of science myself, it took a few wins and successes for me to realize that the "brainwork" (via some amazing neurotechnology he uses) finally opened up a path for me to do the emotional work necessary to heal. Now, to say that Doc and I walked arm and arm straight into blissful success would be an untruth! There were many tough love moments and coaching conversations in between my self-loathing and excuse-making that helped me find a path to success; but Doc walked the bumpy roads right along with me encouraging me without the kid gloves that family members and close friends felt inclined to wear.
He has helped me restore my faith, family, friendships, brain, heart and career and for that I will always be grateful…….
John K.
South Carolina
I grew up in the other America- the impoverished one whose children are physical, emotional, and sexual fodder for anyone who cares to feed upon them. From my earliest memories until now, I am haunted by an unbroken chain of abuses, humiliations, and degradation visited as a matter of course on the poor by our institutions and by individuals who know they can victimize the "Other America" with impunity. In the past few years, after sustaining a serious head injury, this changed from memory to living nightmares. My days are shaped by unpredictable intrusions- actual reliving these moments in full technicolor- that can come any time and carry a burden of grief and rage hard to describe fully. I see teachers, police, church leaders, all manner of people that come out of my memories unbidden. I relive their grabbing hands, the terrifying placidity of the sadist's face before they molest, steal, lie, humiliate…. Imagine being in a conference discussing the fine details of data analytics while reliving being molested by two police officers- and trying to hide the fact that this is happening from your co-workers. A living hell I can hardly do justice to….
Working and functioning with these ghosts has grown harder and harder since they became living intrusions. I've increasingly turned to ultimately self-destructive self-medication through alcohol, not for its own sake but for the oblivion it provides from the memories… and from the resulting awareness of the daily ongoing horrors that occur all around us, to our fellow citizens as America continues to consume its impoverished Young. In my search for something to interrupt this cycle of hopeless and helpless grief, I came across this program. Through the kindness of Dr. Fleming I was persuaded to try the his neuro program to attempt to shake my brain function up and interrupt the pattern of grief-rage-drinking-grief-rage-drinking. As a sceptic, I admit the approach of his seemed odd- such a little thing to effect a big change. I had massive changes in my sleep and emotional cycles within 48 hours of beginning. Since, my thinking has become clearer and staying "off the sauce" has seemed like a choice I can make calmly, with feeling "driven" by my emotions. The memories are still there, and they inform my sense of what is going on in the world. But, for the first time in a long time, I feel able to make choices about it from a place of calm. Sometimes what we need is a kickstart, a bounded event that demarcates before and after- and this has certainly been one for me. I recommend trying Dr. Fleming & his work if you're stuck in an equally pervasive cycle as I was.
Abby J
Seattle, WA
For the majority of my life I had been depressed, & anxiety ridden with little enjoyment in the present moment. I was always waiting for the next bad thing to happen despite positive events in my life. Feeling the excessive weight of life was a common place in my world. Kevin's neuroscience-based interventional model did in a week what 20 years of therapy hadn't accomplished. The 800 pound gorilla in the corner finally left the room!
Joe S.
Tulsa, OK
I've dealt with porn addiction for about a year and have been trying to quit for 7 months. I have been doing his neurotech program and i've already seen great change. This has helped me so much and i'm grateful for the amazing help of Kevin Fleming! 🙂
JB
Jenks, Oklahoma
Brought down by anxiety, ruminations, OCD and the demons in my head, I turned to Dr. Fleming since nothing else and no one else seemed to help and understand. His down to earth, straight from the hip assessment was just what I needed. His work in neuroscience and his deep understanding of how our brain works led us down a path that has vastly improved my mindset, mood and motivation. He has given me hope and renewed my love of self, and he continues to check in on me and genuinely cares how I am doing. I feel like my old self, which I've longed for. Everything isn't perfect, never will be, but I wake up with a clear head and a renewed sense of purpose. I can't thank you enough, Kevin, and you've improved my mental, emotional and spiritual health!
SC
CEO of a Nonprofit Organization
South Bend, IN
Dr.Kevin Fleming is the kind of coach that you never knew you really needed until your life is better because of his intervention. I sought out someone that could help my marriage in crisis while 4 months pregnant that's when I came across Dr.Fleming. My husband didn't want to work with a professional and I initially denied Dr.Fleming's help, this is where Dr.Fleming stepped in and took on my case, really he didn't take no for an answer, took me on pro bono and has been a pillar through the hardest time of my life.
I feel as if I had walked all over my previous therapists and felt frustrated that the kind of help I was seeking wouldn't be met in time. Dr.Fleming not only met me right where I was but lifted me to where I needed to be in order to see the changes required to move forward. His honesty and passion to truly help shined through every phone call, text, and email, which by the way he goes nothing short than above and beyond for what I can imagine everyone he works with. My life, marriage, and future daughters' life is better because of his light, guidance, and ability to just know what is needed to truly help. I've written and rewritten this testimonial many times because it's just so hard to put into words the impact on my life Dr.Fleming has left.
Michaela
Portland, OR
I had the fortunate opportunity to work with Dr. Fleming and can recommend him without reservation.
The treatments Dr. Fleming provides help to truly ground my thinking and get to logical based, non-emotionally reactive ways of living. After a long period of extreme stress and trauma I was led to very broken thinking and behavior and the accompanied spiraling out of control acting out that typically follows.
I finally found Dr. Fleming and started with his advising and neurotechnology solutions, for I was unable to make wise, grounded decisions and had a difficult time dealing with anything at the point I met him. I found his ideologies, style and directness to be very fact-based and solid—-something I didn't experience much with traditional counselors, as they did little to nothing as far as real help and change. I needed a total reset and Dr. Fleming helped me to this.
Although "life goes on" and I must still deal with extreme stress and manipulations around me, I find myself after working with him and methods walking through this difficulty in ways I would have not thought possible before meeting him.
I recommend Dr. Fleming wholeheartedly as I have seen a exponential ability to start to deal with my current issues and address them making wise choices and having reserve to deal with my extremely high stress situations, and to start to bringing true resolve. In the midst of my stress and abusive situations around me, I still can find peace and think much more clearly and help bring resolve.
It has been an absolute, true transformation and I would recommend him to anyone seeking real help!
If I do need a tune up down the road, I will return to Kevin as needed as he and his resources are invaluable to me.
Ricky Schultz
CEO, Dallas, TX
Our son starting getting ill and had constant chronic pain that was to the point of disabling him at the age of 20. After a year of hard work, we were able to diagnose him with Ankylosing Spondylitis, but he continued with the pain and started to develop anxiety and led to chronic marijuan use. He's a bright kid, but his future was starting to look not so bright. He went to doctors and wellness clinics, practiced yoga and meditation along with heathy diet, but nothing made him feel well. After an internet search, we reached out to Dr. Fleming.
Unsure, but with a good gut feeling, we sent him to Jackson Hole, Wyoming for treatment. Now, about 4 months later, about 90% of his pain is gone, his anxiety is under control and he has secured full time work in the field that he enjoys. And he is able to get his mind to the place he was in Wyoming with Doc whenever he starts to feel "out of whack". We could not be happier! Thanks for giving us our son back!!
Colleen and Tom Hogan
Long Island, NY
Before I went to Dr. Kevin Fleming I was feeling burnt out on work, feeling down, not hopeful of the future and feeling very depressed. I flew out and spent 4 days with him.
From what I can say is it has transformed the way I see things to being very optimistic, energetic and hopeful of a bright future. I am sleeping better, I have dropped quiet a bit of weight and I feel like I did 15 years ago at the age of 25. Its pretty amazing what his work has done for me mentally. Even my family even sees the joy I am feeling again and the gratefulness.
I would definitely recommend this treatment for burnt out CEO's and business owners ….it's life changing.
Milan
CEO, San Diego, CA
I am a medically retired Marine Corps veteran of the Scout Sniper and MARSOC communities, with three combat deployments under my belt. Having struggled with PTSD with severe depressive mood, chronic pain in every joint in my body, and my own perceived failures in combat that I felt led to the death's of others for longer than I can remember, I had given up on the possibility of ever feeling, 'free' or, 'normal' again. So obviously Dr. Fleming's treatment seemed too good to be true.
Unfortunately, or fortunately (depending how you look at it), my issues had caused my personal relationships with my loved ones, and professional acquaintances, to be deteriorated to the point of either bitter conflict, or non-existence. As a result, I went into Dr. Fleming's treatment with an open heart and mind, willing to absorb whatever his knowledge or process was to achieve results.
And I am so grateful that I did!
Ultimately, four days of treatment were able to accomplish something that over a decade of traditional, and holistic, methods of treatment and medication could not. I feel a sense of peace that I have not felt since I was an 18 year old man.
It is as if a, 'reset' button was pressed within my mind, and it has granted me access to emotions, discipline, and confidence that I had forgotten I possessed. Furthermore, my family and friends notice a marked difference in the confident and peaceful way I carry myself and project my ideas. To say it has been life changing would be a massive understatement.
Thanks a million Doc!
T.S.
Tulsa, OK
Hey Doc-
I know it has been a little more than a minute;) It took a while for me to see the difference and how much the PTS lifted… and it did my friend – we were successful – like magic… lol Below is my testimonial… I don't know if you can use it but its honest and true.
Im a 53 year old woman who had severe PTSD for 50 years of my life… Only being diagnosed when I was 40 and then on a 13 year journey to treat my PTSD – without drugs. I am an over eater, over lover, over spender… over everything to deal with the intense bout of symptoms my PTSD afforded me… It ravaged my life, my opportunity of finding happiness, finding and keeping love, finding health and more importantly finding peace… I have incinerated all my relationships, my weight has fluctuated by 50 pounds up and down and up again… I have ran my finances into the ground and blown almost every opportunity in front of me with my outburst, extremest nature but most of all I've been running from myself into brick walls year after year. Plagued by suicidal attempts, 35 years of therapy, a failed marriage and a career that I could have been the best in my field in – but just barely skated by.
I found Dr Fleming in a moment of surrender – surfing google for something or someone to help me help myself before I was too old for any hope at happiness. On the new year of 2020 I worked with Dr. Fleming for 4 days – they were not the easiest, but they were also easier than living with my condition.
Today is September 19th, 2020… I bought my new home, lost my job during Covid and found an even better one. allowed myself to date, left some friendships and had some friends leave me, fall for someone and recognize the signs of what was not good enough for me… What I am describing is a "healthy" life… During all the changes, disappointments, endings and renewals of the last 9 months I felt no fight or flight PTSD… That intense feeling that brings you down to your knees – emotion over logic, devastation over reality… That incessant pounding of doom, of intense abandonment that would take me to the brink of agony – where my self loathing walls would swallow me whole. today I dont cry like the world is spinning around me, feeling worthless and abandoned with every ending. Today I feel good about me, I can assess situations and people without those distorted eyes, that twisted heart that made me feel unworthy of love.
Today, I feel "ok"… Today I feel love and awe in myself… I feel the ok I assume most people feel around me… the people who seem like they got their shit together, they feel entitle to be loved and to win… today I know i am worthy of winning, of being loved. Dr. Fleming can't give me back the last 50 years, but he gave me shot at the next leg of my journey. The rest is and will be up to me.
I wish you all well on your journey, and urge you to have the courage to "just do it" – it will save your life, it will give you your life back.
Thank you Dr Fleming, you gave me the chance i had been dreaming and wishing for since I was a little girl. I may a woman now, but this gave me some of my innocence and hope back.
Gina
Toronto, CA
My experience with Dr. Fleming was extremely helpful and eye opening. He has an unusual ability to cut through the noise and get to the root of the problem. My life, over the past 30 years, felt more like the Titanic – as I loaded more and more onto my plate – and tried to keep the whole thing afloat. Over the past couple of years, I felt it slipping and sinking and was using multiple things to cope that were making everything worse. Dr. Fleming helped me to think through some key things physically, spiritually and mentally that helped cut through the noise and identify what was truly important to me and helped me to get back on track. I had spent the last few years "shuffling the deck chairs on the Titanic" as it was sinking to try and save the ship, but Dr. Fleming helped me to see the root problems and fix the ship. Overall, I still have work to do, but feel much happier, optimistic and know I am headed the right direction. He really helped me to gain clarity and to be happier right now, right where I am in the process. I would give my highest recommendation for anyone thinking about working with him
Julie Hughes
CEO
Kevin really knows his stuff, and his expertise makes the treatment effective. But his kindness and compassion make the whole experience beautiful. As someone with neurological challenges, I found the treatments to be clarifying and settling. I was surprised that the treatments also reopened a deep sense of acceptance and intimacy with myself. My friends commented that it seemed as if a cloud had been lifted from me. Deep thanks Kevin
Nance Pettit
MS Psychology, MAC Accupunture, Asheville, NC
Prior to working with Dr. Fleming I felt that I had a solid outlook and a clear direction which I desired for my life. However, I was experiencing a sort of "undulating cycle" and never really broke through the top of each prior phase with my efforts. The brakes were always being applied shortly after a small success beyond a previous "high mark" so to say.I somewhat skeptically engaged Dr. Fleming for help in learning how to obtain this upward shift in my life which I so much desired, but had given me resistance over and over again. So in I went with my skeptical yet open mind. Dr. Fleming immediately jumped right in with his genuine and unique approach to finding out what really matters most to a person. Within a few weeks I had realized a monumental shift in my own self with regards to what truly mattered at my core versus what I had been striving for year after year. This all occurred prior to the neurotech work and was already a complete success as far as I was concerned. On top of the amazing results I already experienced with Dr. Fleming's coaching, the effects of the neurotech process were immediate for me. An instant clarity within myself, an unveiling if you will, had occurred. During the week of going through the neurotech process I even experienced quite an emotional curve ball from a personal situation that would have typically sent me off balance for weeks. Instead, my mind was able to process the event and come back to a balanced emotional state overnight. It has been less than a week since receiving the neurotech treatment and I feel an overall calm within myself, very grounded, yet free to experience life as it really is. It is like being reset back to a feeling I had within myself 20 years ago, yet I now have the privilege of living in this state of mind with the hindsight of experience. Truly amazing. Thank you.
R.C.
Long Island, NY
When I began working with Dr. Fleming it would not be an exaggeration to say that I had hit an all time low in my emotional stability. I was no longer functioning as the productive, joyful person I was born to be. I had, due to a very difficult and traumatic few years, become something much more fragile and vulnerable. Within minutes of explaining to Dr. Fleming my story and trauma we were discussing healthy boundaries and the resources I needed to study to build them. For years my "big heart" was causing me big pain. In days I had put some extremely important boundaries in place. The healing process had begun.Then to the brain work. During Dr. Fleming's neurotechnology process was amazing—it felt both like hard emotional work and meditation hypersped into moments of time and space that did so much for me so fast. I believe deep trauma healing began taking place. I am a new man. I am still less than a month removed from my work with Dr. Fleming and I feel clearer, more stable, more in control and most importantly more like myself. A feeling that has been eluding me for years. As I've taken care of myself I have been able to not just physically be there for my loved ones but emotionally as well. Thank you Doc!
Spencer Jones
Phoenix, AZ
I engaged Dr. Fleming because his approach and methods were different from traditional executive coaching. He helped me take an intensive, internal journey before gathering external feedback to surface areas for action. I went into it feeling 'stuck' and concluded feeling rejuvenated. There's executive coaching, then there's Dr. Fleming. I recommend CEOs feeling a bit stuck to consider Dr. Fleming as they look to optimize their contributions for the future success of their organization.
Matthew G.
CEO of Widen
A couple of weeks ago I did Dr. Fleming's Neurotech Brain-Work hoping for some real change. I have struggled for many years with some issues around feeling anxious and getting easily overwhelmed or scattered which was limiting me in my ability to move forward in the way I was envisioning I could. It was like my desire was right on track but my brain wasn't following it.I had tried many things over the course of the years but I still could not get the changes to stick for longer than a few days, a week at best.I am now a True Believer in the work he offers. I felt changes were happening during the treatment, but could not quite place them. By the following week and weeks I began to really notice the shifts! There is more stability, focus and calmness in me. I have not felt that so palpably in the last decade. I am so inspired by what he offers that I have jumped on board in fully supporting his work and the benefit it can bring to those who are struggling with a need for positive change that actually works .Thank you Dr. Fleming.
Rebecca M Justo
Miami, FL
My last resort to get my husband help was reaching out to Dr. Fleming ("Doc") after years of being on the rollercoaster ride of addiction. At that point I was ready to leave my marriage. After many failed attempts with physiatrists, I knew that if my husband was able to meet someone who REALLY got through to him, he had a fighting chance. After extensive research, my husband and I decided that fully committing to Doc's comprehensive plan of in-person and virtual sessions and neurotech work was worth the time, money and energy to save my husband and our marriage. My husband has a very strong personality (at times he can be combative). At that period of time he was full of anger, resentment and shame. Doc was able to make us feel comfortable and open my husband up emotionally to answer the most important question: Why? Doc was able to identify the root cause of my husband's addiction and begin the healing process to find a better, less stressful, more emotionally connected way of living. Fast forward 2 years, I am happily married to a man who just celebrated 2 years of sobriety. Looking back at his progress brings tears to my eyes. I know in my heart and soul that without Dr. Fleming's guidance, support and straight-shooting, at times "hard approach," none of this would be possible. The way he is able to connect and communicate to his clients is remarkable. He is brilliant in his field of work, compassionate, kind and funny. We could never thank him enough for changing our lives forever. I promise if you truly commit to Doc's plan and want to change your life for the better (no matter what your issue or dilemma may be) you will not be disappointed.
With sincerest gratitude and love…
Valerie
New York City
Dr. Fleming's neurotech work with me was real, immediate, and synergetic in nature. I felt an improved sense if general well being after my first session, and the results compounded from there. My girlfriend said after the first two days that she had never never seen me this happy and relaxed since we met in May. I slept better, had a better mood, and was FAR less prone to bulimic tendencies -the thoughts, urges, eye simply faded. They didn't vanish but they're controllable now and fade more every day.This is key because I simply didn't prior to treatment, not for the past seven years. Since I had this so long the memory of it is still strong and therefore it's not completely out of my life. However, the urges are controllable, as are the side issues. I sleep like a baby now…….The before/after snapshots of my life are very different, in a very good way. You know that Claritin commercial where the film is pulled back and the lady sees life clearly? It's exactly like that for my mental state.Thank you again. This has been life changing.
David
College Student, San Antonio, TX
Grey Matters International, Inc provides a well-needed service in the sometimes trite and overly-motivation-based self and organizational development market. If you are seeking true behavior change solutions that last, Dr. Fleming's thinking and tools are the way to go…
Bill Bartmann
National Entrepreneur of the Year
I met Dr. Fleming at a hopeless time in my life. I had loved ones who suggested I meet with him due to his work with a family friend. I have suffered for years with depression, anxiety, hopelessness and darkness. I turned to the bottle often to numb the pain and gave up seeking help because I had concluded that there was something not being addressed with me that Dr. Fleming was able to identify. Working with Dr. Fleming has given me hope in my life again. Hope in my future. He sparked life back into me and was relentless in his efforts to help me. his neurotech devices provided tremendous relief and Brought a clarity to my head again. But it was a combination of working with Dr. Fleming the scientist, and Dr Fleming the person that truly helped me. He is a brilliant person and one of the genuinely kindest people anyone would ever have the pleasure to know. Dr. Fleming combined a wide array of cutting edge science with uniquely Deep personal wisdom in his approach to help me. Dr. Fleming had a knack for eliminating false diagnosis and guiding me to proper treatment better than any other professional I have ever worked with. For anyone considering working with Dr. Fleming, I can promise you will be working with a highly skilled man who will truly care for you. I suspect you, like me, will look back at your time with him as a life changing experience. A gift from God.
Chase
Tulsa, OK
Dr. Fleming is the best thing that happened to me and my boyfriend. For years and years I was dealing with my boyfriend addiction to drugs, alcohol an everything else that follows being an addict. My boyfriend tried to stop so many times during almost 6 years of our relationship, and even before. He tried rehab, AA meetings, Therapy with a psychologist, he stop for a few and then went right back to same bad habits. It was only when one of his friends that had the same problem recommended Dr. fleming to him, when finally right from first section I started seeing changes on my boyfriend's attitude and it is the first time I saw he really wanted to change. My boyfriend is a very tough, little complicate man, however Dr. Fleming personality fit right in. He was the only person that my boyfriend listened to, and first time I see my boyfriend taking things seriously. To make the story short. My boyfriend not only finished the 6 months treatment with Dr. Fleming but I can see a totally different man, not only has he stopped doing drugs, alcohol and even cigarettes, now he learned how to deal with stress without getting all crazy, personal and business relationships are way better now, his health has improved tremendously, he is communicating better, now he is a different person and I pray to God that he can just stay on track. From day one Dr. Fleming made us feel safe, like he was our best friend, a friend with lots of wisdom from God and I think that's what make the difference. He is a very fun person to be around, a pain in a good way, because he is not scared to tell you anything or to push you to do better. He takes pride with his job and he takes it very seriously, his expertise working with human brains is extraordinary, but his spirituality and putting God first is the most important part, and it is what make his treatment different and effective. I can't thank enough Dr. Fleming help not only with my boyfriend but with myself, and I know I can always count on him, and we are going to have a friend forever.Thank you Dr. Fleming!
Ingrid
New Jersey
I just wanna acknowledge the effects of my sessions with doc, I am a recovering meth addict. I shot meth for over 20 years. I've done things, been through things that I have night terrors. I had around 18 months clean when I did my sessions and the results are nothing short of a miracle. I sleep better than I have in 20 years, I don't remember my dreams, and the most amazing difference is I have been through some stressful difficult things since my sessions and haven't had an urge, craving, or honestly much thought of using. I believe this will change lives because it has mine
Layton
Tulsa, OK
Before I met Dr. Fleming, I spent many days in a dark place unable to get a hold of my spiraling life. Many years of childhood trauma left me with anxiety, depression, and many days I desire not to exist. Working with Dr. Fleming and his Neuro tech has truly turned my life around. His techniques have brought me to a place that many years of counseling and antidepressants could not achieve. His approach is no nonsense while being quite compassionate. He is a joy to work with.I feel more clear, more optimistic, and have more energy than I have had in years. Coworkers, family members and friends have noticed a change in me. This change has been described as more focus, happier, with a more positive outlook. The work that we have done together has been exactly what I have needed to make the changes in my life that I have desired.
Sherri
Chicago, IL
After suffering a burnout following several months of significantly high stress in my role as a CFO; I went searching for support to help me through a program of recovery. I was having significant sleep issues and feeling a lot of anxiety. For the first time in my life I took a medical leave as the level of anxiety, stress and insomnia took a significant toll on me. I discovered Dr. Fleming after looking into alternative treatments as I was not interested in taking any type of medication; however I knew I needed assistance.After a number of emails and text conversations with Dr. Fleming, I decided to fly to Tulsa for neurotech work. Dr. Fleming is a true professional, he truly cares about making a difference and his approach reflects a duty of care, warmth, a concern for his clients, smarts/intelligence and an ability to adapt treatments based on what shows up, his instincts and extensive experience.After 4 days in Tulsa, I came back home feeling calmer, reduced anxiety and most importantly my sleep improved significantly. I discovered that my brain was super aroused and Dr. Flemings work helped to reduce the level of arousal and related anxiety. Through Dr. Fleming work, I also discovered that my neurotransmitters where low and not balanced. The suggested supplements helped to rebalance the neurotransmitters and contributed to my recovery. I am really thankful to Dr. Fleming for his alternative approach, professionalism and the care and concern he show to me.
Rob
Toronto, Canada
I am a single, well-educated mother of two children one of whom has a learning disability. Unfortunately, my little family of three has had to deal with difficulties related to a painful, sudden divorce, issues with their father who may have a personality disorder as well as childhood depression and other challenges of life. Also, recently, my father whom I was very close to passed away and a two-year intimate relationship ended suddenly and extremely painfully. As I felt that all too familiar feeling of sinking back into the disabling depression that I had battled back from several years ago, I fortunately came across Dr. Kevin Fleming's website.I wrote to Kevin using the form on his Website initially about my concerns about my son and within a day or so, he called me directly. We spoke for over an hour about all three of us, what we had gone through and during that conversation I felt that someone finally understood the situation I was in and my overarching goal to help all three of us become more resilient to deal with the twists and turns of life. My goal for myself was to not allow this blindsiding last blow of the long-term relationship suddenly ending to send me back into disabling, depressive episodes I had previously experienced when my husband also left me with no warning six years prior. Kevin and I spoke about PTSD and I related to him how I felt I was re-experiencing the trauma of the last six years with the most recent, unexpected emotional events. I did not want to go back there and I wanted to be better emotionally for my little family. I also wanted to help my children become more emotionally resilient to deal with the difficulties they face at times in school and at home with their Dad.After speaking with Kevin, I read everything I could get my hands on about brain optimization technology. Holding a Ph.D., myself, I understood that this was state-of-the-art technology with research still emerging but I held the testimonials in very high regard. I read how Kevin's approach made a difference for war veterans who recovered from persistent nightmares, a CEO who suffered most of his life from ADHD and social difficulties now living in a healthier way and others now free from dealing with depression, anger and rage. I decided to pull the trigger for myself first trying Dr. Fleming's techniques personally before exposing my children to them. Kevin answered all my questions, eased all my anxiety and I flew to Tulsa, Oklahoma for a week.When I arrived in Tulsa, I was in an amazing amount of emotional pain based on the ending of the most significant relationship in my life feeling as if life would never get better and would always feel like I was "moving through molasses." I felt that my family, my work and my life were back in an acute phase of suffering once again but this time, I was determined to do something about it. I was nervous but went into the experience with an open mind. Dr. Fleming first mapped by brain explaining to me the first day that my right hemisphere that handles emotional reactivity was operating 400% more than my left. Kevin stated that like the war veterans he dealt with, my brain was continually operating like it was "under siege" awaiting the next emotional attack or for "the next rug to be pulled out from under me." He described my state of mind and experience exactly for the last six years as I had dealt with multiple legal and emotional events out of my control and confirmed what I could not describe to anyone that my brain perceived these events as emotional trauma. Like the war vets, I was re-experiencing post traumatic stress and my brain was relying on the former stress related pathways I think established six years prior. Kevin very clearly explained that through his technology we were going to try to re-direct the electrical system of my brain to rebalance it as well as create new pathways.That week went fast with two relaxing, non-invasive sessions each day. I began to feel effects as soon as the second day. I felt lighter, more positive, and very relaxed. At the end of the week, Kevin and I parted friends and I went home to move forward in my life but not before confirming two spots for my children later in the summer. A month later, the three of us spent our summer vacation in beautiful Wyoming each of them having two sessions for five days each. At the conclusion of the sessions, my child with learning disabilities and other significant challenges, said he felt like, "…the static in his brain was reduced and there was now less continual static going on." My other child without these challenges but some sadness said she felt "…much happier and having more energy." Over the last two months, I have noticed differences in their attitudes, affect, responsibility and maturity that I had not seen prior to time spent with Dr. Fleming. My son, remarkably, now remembers to take his own medication, focuses better on tasks and my daughter seems more at peace with life and less emotionally vulnerable.I will sincerely state that I think Dr. Kevin has helped me achieve what seemed like a totally elusive goal at the time. I feel I am more emotionally balanced, resilient and able to be the type of mother I want to be – one that is not letting life and events out of my control completely emotionally devastate me anymore. I am more focused, more productive and am able to accomplish the demands in my life with an even temperament more than ever before. I no longer feel like an emotional victim but in more in control of our lives and futures. I am eager to see the full effects of this treatment for my children during this upcoming school year but I can definitively say that two months out we are all less emotionally volatile, more thoughtful, more productive and truly are enjoying each other more.I have not studied neuroscience but I would state that this brain optimization experience was incredibly powerful, uninvasive and totally different than traditional talk therapy or the psychopharmacological solutions that are so often prescribed in situations like ours. The results for me evidence a much more subtle perceptive effect than medication but somehow one that seems overall more effective and enduring. And the results I wanted for us happened after spending only one week with Dr. Fleming which I find truly amazing. My children and I are more resilient and seem to be able to allocate attention and emotions in an improved way. This is not something that can always be shown in a statistically significant study but I can fully attest to the power of this technology as a positive catalyst in my own life. My thinking, my work, my emotional reactions and most importantly, living my life has a clarity and a feeling of balance and presence that did not exist prior to treatment with Dr. Fleming and for that, I am truly thankful.My little family, that has seem to have continually been on an emotional roller coaster over the last few years with painful experiences of which we had no control over, is now functioning as a strong unit of three that seems to be able to better deal with the what the world might deliver. We are happier, more centered, with less mental and emotional static in our lives. I am now a calmer, better mother who can now model the things I want to for my children – resilience, emotional strength and true balance. I cannot recommend Dr. Kevin Fleming's services any higher than to say that I am now eager to see what the future holds for all three of us. I truly believe that after Dr. Fleming's treatment, all three of us can rise to great heights, deal with whatever life brings and that the future for myself and two children is very, very bright.
B.B.
Professor
When I first contacted Dr. Fleming, I was suffering long-term trauma and grief due to my husband's progressive illness and ultimate suicide. Left in shock, with two teenagers, a mortgage, and a business to run, I turned to alcohol. I was self-medicating my problems, making them worse, and didn't know where to turn. I tried many ways of treating or solving my problems, and none of them created the result that I was seeking.Dr. Fleming was immediately responsive to my situation, and happened to have a trip planned to my area several weeks later. He was able to fit me in and we worked intensively together over four days. He was extremely knowledgeable, supportive, straightforward, and wise throughout the process.What had seemed like a hopeless situation is no longer hopeless. I feel like a new person, or my "old self" from many years ago. Working with Dr. Fleming has changed my life for the better. I no longer need alcohol, I am sleeping better, I feel more calm and relaxed than I can remember, and I have new tools for moving forward.Dr. Fleming's treatment process works!
KH
Seattle, WA
Dr. Fleming saved our marriage. If you read nothing but this, know that we didn't see a light at the end of the tunnel either. After years of riding an emotional roller coaster and both us being at our wit's end, we found and contacted Dr. Fleming. His straight forward, no B.S. approach appealed to us as we are receptive to that kind of communication style and felt we no longer had the 'time' to invest in our relationship or saving it, for that matter. This is not the traditional therapy route; his approach is real, raw and holistic. You'll learn a lot about yourself, your partner, and your relationship. He is worth every penny, he kept our family together.
Allie and Nick
San Jose, CA
I have been afflicted with anxiety for many years and struggled daily with worry and panic until I met Dr. Fleming. I am a 53 year old entrepreneur and have started and managed multiple businesses from manufacturing and building to security and surveillance. Everything in my life was fine until about 2005 when anxiety, panic and worry set in. I believe the tremendous amount of stress I incurred from business, raising family, extreme hours and dealing with problems, and issues over many years attributed to this illness.I lived with this problem for several years not knowing what was going on with me, it was Christmas 2008 when I felt like I was having a heart attack that I rushed myself to the hospital only to find out there was absolutely nothing wrong with my heart or anything else for that matter. This happened to me several times through out the next couple of years. I consulted my long time physician and he told me that I had acute anxiety and put me on Xanax. This did seem to ease the anxious moments for a while but really played havoc with my memory.I then began looking for a more holistic approach to cure myself of this dreaded problem as it was affecting everything I did including family, work and relationships. I started reading, watching and listening to everything I could find related to anxiety, worry, panic, etc. some of the material helped me understand what was going on but it was tough for me to completely help myself. I then realized that I needed to seek professional help. I researched, called and questioned several Dr's, therapist and mental health professionals and did not like any of the methods I saw. In my research I came across Dr. Kevin Fleming, I gave him a call and we spoke about my issues for a while, I was convinced that he knew what he was doing and decided to retain his services.Dr. Fleming started out with a very professional approach to understanding exactly what I was going through. We first met face to face over lunch and he let me explain my situation thoroughly. He then set forth a plan of action for me to follow which I did on a daily basis. We would communicate back and forth daily via e-mail, text and phone and then meet to move to the next level. I am very impressed with Doc's professionalism, knowledge and understanding of the mind and neuro system. Through the use of text, tests and written/oral material he was able to analyze my issues and allow me to specifically focus on changing my thought processes which changed my life.This was a 90 day Journey that has allowed me to live again. The final stage was the use his innovative quantum-based neurotechnology which is a process of re-aligning the neural networks back to the original state that they need to be working in. This too was amazing.I want to Thank Dr. Fleming for helping me through a very troublesome time in my life. I continue to this day using the techniques that he has taught and consulted me on.Thanks Doc!
Jim Clark
CEO, Laser Specialties, Tulsa, OK
I met Dr. Kevin Fleming, "Doc", in mid 2018. I was searching for answers to what I described as a "career midlife crisis". I was very frustrated dealing with "fight or flight" responses to many issues and knew that I needed a different approach. Doc connected with me immediately and after several exchanges online, he went to work. With his coaching coupled with the neuroscience session, I began to feel more centered and balanced in my emotions and decision making. I truly feel I had a breakthrough for which I am grateful. Thank you Doc!
JT
Dallas, TX
The discovery of Dr Fleming and his neuro work was an answer to my prayers in finding help for my son. Patrick was suffering from severe trauma resulting from two different auto accidents that left him filled with anger and eventually rage. I knew therapy alone would not be enough and felt in my mind and heart this made sense. Something had changed in him after the last accident. After talking with the Doc about how the neuro would work my son agreed to give it a chance. As he started the sessions he was unsure but the Doc involved him in explaining the science and things began to change. Every session my son was becoming more engaged , relaxed, and positive. It was amazing !!Thank you Dr Fleming for changing our lives and giving us back our son. Patrick is on his way to new things and looking to his future.Forever Grateful our paths have met!
L.S.Hunt
Austin, TX
Dr. Fleming provides customized and highly effective growth paths for his clients, and in an innovative and well-researched manner.
John Townsend, Ph.D
New York Times bestselling author, founder of the Townsend Institute for Leadership and Counseling, psychologist
My experience with Dr. Kevin Fleming exceeded all of my expectations. I went into this process hoping to recover from some re-occurring obsessive behavior in my life and serious loss in confidence and self esteem. After 4 days of work with Dr. Fleming I left beautiful Jackson Hole Wyoming with a clear and focused mind. I was completely relieved of my anxieties. It's been 2 months since my engagement w/him and I have completely regained happiness and confidence and power in my life. This was an incredible experience and I would recommend this to anyone feeling trapped in there own mind.
Kristen Vander Hoeven
Fashion Model, Toronto, Canada
Before meeting Dr. Fleming I was always an anxious kid. For years I spent so much time and money on therapists and drugs that only ended up making life more confusing leaving me feeling completely lost through most of my adolescence and young adulthood. After trusting Dr. Fleming's technology within a couple weeks I was sleeping better, have had better relationships with my family and friends, and feel overall more level headed. I was a little apprehensive about trying the technology, but I feel it has leveled me out in a way that I finally have a rational sense of my thoughts and emotions. It's amazing how negative thoughts and emotions were ruling and overpowering my day-to-day life. Although life will never be one hundred percent stress free, I feel that I now have the power and control over my choices and my own well being. Through Dr. Fleming's one on one sessions I've learned so much about my mind and how to maintain balance.
Kristen Benson
Portsmouth NH
Dr. Fleming walked with me through a season of deep grief as I faced the end of my 34 years of marriage. He helped me to hold two very different narratives without explanation, judgment or justification. He challenged me to make personal choices true to my compass of Biblical grace and mercy. The Neurotech work was peculiar, unsettling then peaceful and empowering.I recommend Dr. Fleming's expertise to those willing to honestly swim in the deep to find peace.
EKS
Seattle, WA
You know Kevin, its a strange feeling, its like I'm in the eye of a storm. Things are swirling around me but in the center, where my real self is, calm and quiet. I can see and feel the out side stress but it stays outside. I am more calm than I have been in at least 30 years. I contribute this to the brain work you did on me…
Carl
E.R. Physician
I am very excited to write you my testimony of how Doc Fleming is working to make my life a wonderful place to be in! I am becoming a new woman-the woman-I was created to be! Not a person full of anxiety, depression, anger, torment and irrational behavior and thinking! When I contacted Doc whom I came across by the grace of God. I was in pretty bad shape. No, the people around me weren't aware of my inner turmoil and darkness. I was a pretty good at masking and I kept a safe distance. My family who are closest to me was affected by my behavior. I saw I was driving my 5 children away, separated from my husband of 37 years for 2 years now. They couldn't understand it. Exteriorly it seemed like I had everything. But something was very wrong in my heart, soul and mind. I had been in and out therapy for 20 years! They all had some pretty interesting theories and some —got me deeper into a downward spiral.
Kim Rayer
Philadelphia, PA
I would sincerely like to thank Dr. Kevin Fleming for the unique take on behavioral based coaching. Dr. Fleming exuded warmth and sincerity enabling me to work through my thoughts, in a safe and comfortable environment. Dr. Fleming's use of technology changed my reactions to prior negative experiences allowing me to to forward in a positive light. Recommended to anyone growing in a alcoholic family.
Colleen
Film Production Accountant
Had a problem with OCD. Kevin was instrumental in helping me where others weren't. He has brought the science of the mind into new frontiers.
K.L.
Chif
Dr. Fleming's coaching and brain technology did wonders for me upon my return from my tour of duty in Iraq during the Middle East war. Before I received my treatment from him, I was always quick with my temper. When I was in public I always kept my head on a swivel, with my head working overtime—as in, overworked, overstressed, over thinking nonstop. Since working with him, my head is clear, I can sleep through the night, and finally I have not had any more nighmares, affiliated with trauma re-experiencing. This is a HUGE relief! You see, before meeting him, my head was constantly in a fog and as a result I was making some very poor decisions that forever changed my life. I would beat myself up….. and now, I am thinking clearly, i am happier, and I feel secure. Things are looking better for me, through my eyes, for my life.
Army Specialist Matthew M. Moore
63DH8, Houston, TX
How can you put into words a miraculous change, and make it sound as believable as it is? As I sat in church the other day and listened to the Pastor deliver a sermon about grief and the five stages of grief, I thought of my personal relationship. The five stages are as follows: denial, anger, bargaining, depression and acceptance. All five stages of grief are normal as long as you don't get stuck too long in any particular stage. As I thought of my personal relationship, I realized I had indeed been grieving the loss of a loving relationship and had moved through the first three stages and got stuck in the fourth; depression. That's where I was when I first met Kevin Fleming; stuck in a seemingly hopeless state of "giving up". I had lost my voice, my joy and my will. After the first day of neuro tech work with Doc Fleming, my emotions were all over the place. On a long walk afterwards, I laughed, cried, smiled and felt pure joy for the first time in a long while. Each following session proved to be moving me in the right direction of calm and well-being. Almost two weeks later and I cannot explain how different I feel. I have joy and confidence. I feel calm and at the same time a renewed sense of energy. I finally feel truly alive for the first time in a very long time! If you or someone you know are "stuck" where they don't want to be, I highly recommend that you look into this amazing process and get free of whatever is holding you back from a life of joy. I cannot thank Kevin Fleming enough for his research in the neuro tech field and his kind and compassionate approach to healing.
Karolee
Seattle, WA
Dr. Fleming's brain-based coaching techniques and strategy literally turned my life and career around. The brain technology he uses set the stage for shifting around an emotionally reactive consciousness I was completely unaware of prior to engaging him. Sure, I read all the Harvard Business Review articles on great leadership behaviors and work/life balance ideas, but until your brain "gets the memo" these ideas don't take root. I was on the path to a huge burnout, with financial and emotional consequences looming big time when I called in Dr. Fleming in to spend some time with me in NYC. His insight and kindness was a great combination on top of this powerful brain technology and since then I have experienced amazing growth and tangible outcomes. Increased financial gain, improved sleep, decreased anxiety, and "smarter not harder" productivity decisions. One of the best strategists on changing behavior out there on the market—bar none.
Michelle Rowell
Senior Vice President
Thank you for giving my marriage & family a 2nd chance at happiness & peace. I can only imagine where we would be at this point if we did not acquire your help. Your insight, support and knowledge have been invaluable over the past 6 months. I enjoyed our time working together…
Kim
Boston, MA
I had been a binge drinker since I was a teenager. "Let's have a few" and "always up for a good time" were part of my persona. After a tough day at work, a little numbing seemed ok. Drinking was an easy way to escape the white noise in life. But when my kids went off to college the opportunity to have a few (too many) and my ability to control myself became a more frequent problem. My drinking was affecting my relationship with my wife and kids, and I realized that this was not the person I wanted to be, and I needed help.I am well known and respected in my profession and in the community and deeply value my privacy, so AA or group counselling was never an option.I stumbling onto Doctor Fleming and his unconventional ways online. Skeptical, I read his book, and asked for references who all overwhelmingly helped my get over my reservations and I took the leap of faith.After several calls and text messages Dr. Fleming went to work. I have known many people in my life, but none with his AMAZING ability to understand you and connect with you at your level. It is his true gift from God!With never a pretense of judgment, Doc was able to help me understand how my relationship with my drink was more important than the relationship I craved with my wife and kids. Ultimately, he helped me understand how alcohol was keeping me from being "fully present" and re-programmed me so I could enjoy the relationships that mattered most in my life.
Ed
Boston, MA
Hello Dr. Fleming I am taking the time to write you in appreciation for the tremendous help and value that your program was for me. Your thorough professionalism combined with you kindness and caring was the key to paving the way for assisting me in taking the giant steps forward in my life. The human way that you presented the findings of your very scientific method allowed me to understand my past behaviour and implement the changes that are needed for a strong future. Thank you again for the program you have developed.
Tom
Toronto, Canada
Before meeting Dr. Fleming and utilizing his unique brain-based services, my pre treatment condition was not so good and I was running out of ideas. I had been working at night for more than 5 years. My sleeping schedule was irregular to say the least. My usual routine was falling asleep for 2 hours right away, waking up unable to fall back asleep, laying in bed all day too tired to do anything productive but not tired enough to fall back asleep, and then crashing just in time to hear the alarm clock wake me for another night. By the end of the week I was exhausted. I would sleep through Friday night and my weekend consisted of really just Saturday. Sunday I needed to try and sleep again in the afternoon so I could gear up for another week of the same.On top of that I had been having issues for years thinking on my feet. I would describe it as my brain would get " stuck " as I would work though math problems or struggle to understand a new concept at work. I'd compare it to the way that a computer freezes sometimes as it boots up or a car stalls on a cold winter day. I had a concussion playing college football. I don't recall much about it other than that I couldn't read for a whole week after the event. I was never certain if my brain issues were a result of the hits, the lack of sleep, or a combination of the two. I AM certain that the treatment has changed my situation.The first day that I did his procedure my mind was more focused and I slept better than I had in years. The sticky feeling was gone by the end of 1 week of treatment. I had more energy at work and more time for social activities because I was sleeping again. Other people noticed. My stamina also increased. No more collapsing 3/4 of the way through the day. Coworkers could count on me to remember things that we discussed at the end of my shift and my girlfriend could count on me to remember to bring the milk home from the grocery store. The best part about it is that the fog hasn't returned. I'm still sleeping better than ever and my thoughts are flowing freely. Thank you!!!
Eliot Bares
Financial Securities Trader
Dr. Fleming's approach helped me to attack the issues I faced of impulse control and to begin to recover from burnout by working on getting my adrenals to function better while he determined what kind of emotional state I was in with EQ testing. From there he worked to calm my brain through his neuro methods. I immediately started sleeping so much better and have had noticeable improvements in my ability to process and retain new information.
Nicholas S.
Visalia,CA
I wanted to thank you again for helping me overcome my restless leg problem. I have tried everything imaginable and nothing worked until I tried Grey Matters. It has been about 6 months and I still do not have any problems with my feet or legs. I'm glad I researched the different Neuroscience options since they are not all created equal. I would highly recommend Grey Matters. Thanks again for letting me sleep at night. I feel great.
Norm Farrar
Owner, Hawaii Island Recovery, CEO, Flatworld Network
Dr. Fleming is outstanding at taking complex problems and reducing them to approachable, achievable solutions, whether the problems arise in the work place or at home. He is a gifted life coach that is able not only to listen but to identify core issues and suggest functional solutions. In this regard, he is unique in the field.
Sam Dudley
Providence, RI
Praise for Dr. Fleming's Brain Optimizing Technology
I am enjoying the following changes in my state of mind as a result of Dr. Fleming's methodologies:
Centeredness
Focus
Calm
Reflectiveness
I find myself considering the multiple facets of a problem and the consequences of different responses rather than simply reacting.While the desire to drink alcohol continues to arise from time to time, the intensity is muted. Likewise, the accompanying sense of frustration and anxiety which formerly haunted me has virtually dissipated. It is liberating to not scrape through each day with the brain-grit accompanying a low grade hangover. My productivity at work is steadily increasing as a I define and attack tasks from a more balanced perspective; I am knocking off tasks which I avoided in the past.I view my life and each day with anticipation and purpose.
Steven Jones
Software Quality Engineer
Serendipitous is how I would describe my initial connection with Dr. Kevin Fleming. I had reached out for a friend who needed career counseling. Kevin responded the next day and it was obvious to me that he has a warm and full heart. It is not often that someone wants to know "my story." He was curious about me in that I was trying to help someone else. He saw a giving spirit in me.Several years ago we lost our 15 year old son, Evan, to cancer. I was going through life hiding my sadness with a smile on my face. I had been operating on auto-pilot. My friend decided to find her own direction. I began thinking, "Hey, I would like some help!"After meeting with Kevin for 3 days, I felt alive again. I was just trying to get through the day for so long. I was now filled with thoughts of things I wanted to do. It was truly life-altering. Just like he says in his video, something different was possible. A co-worker recently commented to me that I seem at peace. She knew nothing of my work with KevinKevin also helped me get back to exercising. He talked me through the issues that were blocking me. He made suggestions on how I could work through my difficulty. To quote Dr. Fleming, he "Created doubt that the thing I was stuck on may not be the end all be all.
Joan Halford
Phoenix, Arizona
Dear Doc,I just wanted to take a minute and let you know how impressed we are with you and your help with our son. Last summer we started noticing some very serious issues with him and getting addicted to drugs. He has always had impulse control issues, low self esteem, ADHD, learning disabilities and depression, but the drug problem was the last straw. I was constantly praying for wisdom and guidance on anything my husband and I could do. It was then that I came across your profile and clicked on it to see what you were all about.Because I feel that it was no coincidence that I found you, I know God had a plan and it was for us to hire you to help our son! I remember the first time he agreed to talk on the phone with you, and how you made him feel like there is hope and you could help him. His face lit up and it was the first time he was willing to actually take steps to get help.After the first visit we could see an improvement in his mood, decision making and his general demeanor. It is just amazing what you can do with your program and a person's brain.I just can't thank you enough. You are a wonderful person! Your passion for helping people is so obvious and it is simply amazing what improvements he has made.Your work has really saved his life! I know God put you in our lives at just the right time
Kristi and Dennis
South Bend, IN.
Kevin Fleming is an amazing teacher of life. My husband and I have been married for 27 years and felt disconnected from eachother. In a very short time,Dr. Fleming was able to bring out our true selves to help us see our communication breakdowns in such a wise, supportive way without us feeling "therapatized" He is a master at listening between the lines.He has such a cool, relatable, trusting vibe that makes it so easy to receive his help and wisdom. No BS in a good way! If your relationship isnt what you want it to be, you owe to yourselves to talk to him. We have undone years of unproductive communication with his support that I feel could have never been done with traditional therapy. We tried and didn't receive any where near the insight and tools that Dr. Kevin was able to give us. Whether your relationship is new or old, if you feel you have small or big problems, Dr. Kevin can help you and it will be life changing for sure!
Tim and Kathy Joseph
Baltimore, MD
Before I worked with Dr. Fleming I was lost. I did not know what direction my life was headed in and had no real life plan. I had been this way for years and needed someone or something to help me make a change. I was floating through life with a lack of motivation and was heading in a direction that was leading me nowhere. I decided to do something about it and seek some professional help. Dr. Fleming has some great reviews of his work and I decided to reach out for help from him. It was the best thing I have ever done. Dr. Fleming is easy to work with, very professional, and gained my trust immediately. After having some sessions with him and doing some of his neurotech work, I felt like a new person. It truly changed my life. I am now focused, have a great job at a great company, and am definitely headed in the right direction in my life. I could not have made these changes without Dr. Fleming's help. Even though our work together is technically done, Dr. Fleming continues to reach out and check in on me to make sure everything is going well. He has been instrumental in helping me turn my life around and I would highly recommend him and his work to anyone that thinks they might need help. You won't regret it. Thanks Doc!
Jim P.
Dallas, TX
After a divorcing process there are many doubts, guilt and depression, Dr. Fleming helped me to identify the walls that I built and throw them away so I can see clearly and enjoy the blessings that I have.
Lourdes Yerena
Chicago, IL
Thank you Dr Fleming! It has been a pleasure working with you. You provided me great advice, challenged my way of thinking and helped save my marriage.
Brian Smith
Chile
For almost a decade I have been battling with anxiety, feeling alone and having these internal negative conversations with my self at all hours of the day and night. Eventually, the anxiety led to depression. Symptomatically, I was having extreme night sweats, loss of appetite, severe muscle cramping, insomnia (maybe 1 to 2 hours of sleep per night) and nausea. My quality of life went from an athletic, outdoorsy social person to an extremely miserable antisocial hermit that would spend days in bed sick and feeling depressed. So many negative thoughts would enter my head and I couldn't get rid of them no matter what I did. I went to doctors, specialists, therapists, tried over the counter medications, pharmaceutical medications, alcohol, and marijuana. The little relief I would get in the moment would be short lived only to find myself feeling more depressed and hopeless than I did before. I really was at the end of my rope! I, then, came upon Dr. Fleming who was my last hope. Not completely understanding what it was that Dr. Fleming did, and, being so desperate I had to give him a chance. After spending four days being treated, I can only say that I am a different person today. The recurring negative thoughts, depression, anxiety and insomnia are basically gone. My worst fear was that all of that would return. It's been almost two months now, and each day keeps getting better. My whole outlook on life and myself has changed. I don't feel the need nor have the desire to self medicate to escape anymore. I am so very grateful to a man that sincerely cares and has helped me get my life back!
DM
Ontario
It is a privilege to write regarding our experience with our son and Dr. Fleming. When we came to him the bottom had fallen out of my son's life (so to speak). His internet addiction had pretty much ruined major parts of his life. A broken engagement and lots of other wreckage in the wake. For us as parents we knew that we needed to seek help immediately that would provide intense treatment. That is what I feel we got with Dr. Fleming. Looking back I know that inpatient treatment might have provided initial crisis intervention, but what we got with Doc. was a constant connection and modification of behavior as well as a plan for how to deal with the addiction when it resurfaced again.Crucial to our son's treatment was the neuro steps in balancing the functional activity. We saw subtle at first then more apparent changes as time went on. Our son had one more semester left in college and we had almost given up that he would be able to complete that. However, with the neuro treatment, as well as, follow up with his colleague for the hormone balancing and neurotransmitters we saw that he would complete graduation and in fact with higher grades than any other semester. He was focused and the addiction was no longer ruling his life if that makes sense. Doc had also helped him to develop coping skills for when the pressure would come and he would be tempted to revert back to those coping behaviors.All of the above, combined with the one on one contact with Doc, truly helped my son to become successful. Getting those texts or calls and asking him where he was on the scale were essential to success. I asked my son last evening how he feels the treatment went (this is 1 1/2) years out), and he said he would not be where he is now without it. He still has temptation times when the addiction rears it's ugly head, but now he knows how to cope and what he needs to do.He has tools. Today he is empowered and successful in his career as a Fire Fighter because he knows the addiction does not control him.I hope that is all clear and gives your some help in making your decision. For us to have the constant contact with Doc through email, conference calls, and a few face to face was very helpful. We learned where to ask our son how he was doing and not too put pressure on through Doc's careful guidance. I would have made major mistakes without that counsel.
CK
Dubai, UAE
Our experience with Dr. Kevin Fleming of Grey Matters International was highly positive. His insights into our 21 year old son were revealing and crucial for us, as parents, to better understand his thoughts, fears and dreams. Kevin was always available and challenging not only to our son, but also to us. We needed help and Kevin delivered. We added complexity with our inability to meet face-to-face. Kevin navigated this challenge we presented very successfully. For us, Kevin was the right fit and was very open up-front about what he expected to accomplish. We found that highly refreshing and reassuring as we embarked on our journey. We offer our highest praise for Kevin.
Parents
New Jersey
I found Dr Flemings approach to , in my layman's term of "balancing my self", very effective. I know I feel better than I have in years, but in addition my reaction to matters that occur has very much changed. My children have said to my Wife, "boy Dad is different!" Now I was not Attila the Hun but I am living a more peaceful life and not allowing stressors to effect my moods and inner peace. Yes I still have to set boundaries as we have four adult children so we have to at times, but I do it with peace. I also bounce back from stressful events much easier and do not dwell on matters that occur. So I am very please with Dr Fleming's services.
J. C.
New York, NY
Kevin, the YMCA participants evaluated your presentation skills as a 4.9 out of 5, and they stated that the parts they appreciated most were the insights they received on their 360 assessments and the piece on the organizational culture. In addition, they also enjoyed spending time with you during the meals. Thanks for a job well done!
Marc Hardy
Director of Nonprofit Executive Programs, Mendoza College of Business, University of Notre Dame
The keynote by Dr. Kevin J. Fleming was rich in its contribution to the overall success of the conference and significantly added to our knowledge. Not isolated from the psychological aspect, organizational transformation encounters compelling needs and implications regarding the perception and conviction of people towards change. This fact was emphasized through the presentation, taking into consideration that the core of transformation is the human element, and people, in order to change ,need to have a good and positive perception of things. The presentation was beneficial in tackling how people have different perceptions about the same thing or phenomenon, which means that the there is variance between the real image and the "in-mind" image which is formed based upon our own way of thinking that determines how we see things. This is very important because, as the presentation stated, there is no organizational transformation without personal transformation. Part of our role in public sector development is personal transformation; this linkage was highlighted and was highly value-adding to our team in emphasizing that organizational transformation needs shift in our way and level of thinking.We would like as Ministry of Public Sector Development to extend our thanks and appreciation to Dr. Fleming's courtesy for his participation and his valuable contribution to the conference, in addition to the distinctive and interesting management of the presentation.
Cabinet Member for the King of Jordan
Dr. Fleming delivers a message of accountability in the workplace from a new and fresh perspective. Go beyond brainstorming. Ask the tough questions. Voice your internal dialogue. There is real financial (and emotional) profit to be enjoyed by businesses and business people who can master first allowing, and then examining, the truth.
Lori Thompson
Leadership Development Consultant and Editor of The Business Journal
A provocative and highly constructive challenge to our basic assumptions. This book will have you re-thinking many of your existing ideas and practices.
Gerald Zaltman
Professor of Business Administration Emeritus, Harvard Business School and Partner, Olson Zaltman Associates
A tremendous journey of self enlightenment. Dr. Fleming turns life's half truths in psychology, business, and religion into solutions that set you free to live your life to the fullest. Read this book today and realize your destiny!
Patrick Snow
Best-Selling Author of Creating Your Own Destiny
Dr. Kevin Fleming puts the conscience back in counseling, the ethics back in business and the meaning back in religion. A practical guide for unlearning the subtleties of unwanted patterns that habituate the same results in life.
Dr. Joe Dispenza
Author of Evolve Your Brain: The Science of Changing Your Mind. Also featured in the multi-award winning movie, What the Bleep Do We Know!?
A great book that tackles the subject in an honest and refreshing way…
Andrew Grant
Managing Partner, TIRIAN International
Written honestly & from the heart. When Bossidy & Charan published Execution it was a massive hit because of the real life issues that were addressed, along with real life measurable results. Doc Fleming has a refreshing approach and ability to cut through the corporate hype and get people to act, not think, out of the box. This book is up there with the best and a must read for everyone who is tired of hearing what people "think" they want to hear. If you're looking for dynamic change in your organization, get Doc Flemings cure!
Phillip G. Wren
Chairman & CEO, United Publishing & Media Group USA
Once in a blue moon, along comes a 'healing hands' intellect so robust, experimental and innovative as Dr. Kevin Fleming's. Read this book, then. And expect miracles!
Dudley Lynch
Author of international bestselling business book STRATEGY OF THE DOLPHIN
This isn't just the mundane of 'lets talk about it'. It's the support and encouragement to move forward in life, contemplate morality, evaluate personal strengths, weaknesses, success and happiness, and his willingness to call you on your baggage. Dr. Fleming keeps it real!
Ari D. Kotler
Managing member Kotler Family LLC
Dr. Kevin Fleming's enlightened guidance helps those he works with learn to bridge together the consequences of their past to becoming productive insights into their future. He has inspired me personally to understand my weaknesses and build upon them until they have become empowered strengths.
Alane D Fraser
Private Coaching Client
Kevin's top notch speaking is about the best of the best in the fields of organizational behavior, philosophy of excellence, coaching, and human behavior change. This is refreshing in an industry full of fads
Professor George Howard
Former Chair of Psychology, University of Notre Dame
As a man of unusually acute insight, Kevin is a real expert on what holds people back and keeps them from attaining their true potential. He has served as a private executive coach to some of the most accomplished people in the country, and has an uncanny knack for speaking the truth effectively into their lives. In all my years as a speaking working with the Washington Speakers Bureau, I have recommended only 2 or 3 others. I suspect Kevin will become a very well known presenter nationwide
Tom Morris
Bestselling author of If Aristotle Ran General Motors and True Succes
Dr. Fleming has a unique ability of discovery when it comes to the nuances of human performance improvement. It is this amazing insight and application that keeps him on the cutting edge.
Tim Walther
President, Grand Dynamics, Inc.
After 40 years of watching managers fail in their positions it is refreshing to read Dr. Fleming's thoughts, ideas and action plans. He has bridged the gulf between knowing what is wrong and knowing how to fix it
Bob Gately
PE, MBA Gately Consulting Strategic Business Partner with Profiles International, Inc
After attending Kevin's session on Coaching, my team has realized coaching is so much more than telling people what we expect in order to achieve our goals. It is really understanding where THEY are and what can we do to understand their commitment and enthusiasm to our mission and goals. So much of coaching is about our own perception and we have to change our own perception is we really want to win. This was a really exciting workshop and reinforced the importance of feed forward and alignment.
Diane French
Regional Director, Davita, Inc.
After employing Dr. Fleming's management training and intensive executive coaching services, we grew as a company 46% the following year and while I do not believe Kevin was totally responsible, he was essential for paving the way for my team to work together in an unprecedented manner
Laura Herring
CEO, The Impact Group
I have known Dr. Fleming for over ten years, and can recommend him whole-heartedly to anyone looking to achieve in this difficult business — his skills as a practitioner and insight as a remarkable human being are far beyond the pale.
Stephen Susco
Screenwriter for Columbia Pictures' blockbuster The Grudge
Until working with Dr. Kevin Fleming, I'd always wondered what was stopping me from having a full life. For years I'd suffered the see-saw of work success OR personal life success. And, the people around me seemed to have the same troubles. While I was alternating between work and personal focuses, however, I often alternated between reluctantly accepting my situation and desperately wanting a better life. Finally, as I neared my 40th birthday milestone, I decided that I would make a personal commitment to creating more balance and more prosperity. I researched executive coaches extensively and settled on Dr. Fleming for two key reasons: He wasn't interested in that "touchy-feely" approach that so often goes nowhere He immediately understood my situation and made clear, tangible recommendations about how to proceed.. He has an excellent approach to conducting business. We agreed that I would begin with a 360-degree assessment. Dr. Fleming initiated the formal 360 Evaluation; facilitated the survey analysis and reports; and, conducted a thorough feedback session with me. Having had some experience with other profile-building tools as well as the Myers-Briggs tests, I thought I knew what to expect. I was wrong. The reports and accompanying information were, quite frankly, superior to anything that I'd ever imagined. Reviewing the extensive materials was like seeing an x-ray of my life. I was able to quickly and clearly see how I was essentially coping with life – not setting myself up to thrive. As I begin the next chapter of my professional relationship – and my life, I am focused and invigorated. The reports and Dr. Fleming's guidance has allowed me to be aware of my faulty perspectives and embrace healthier, more productive ones. For the first time in four decades I have a clear sense of what I need to work on – and get this – it's fun.
Eric Wholley
Account Director, Overdrive Marketing
I came Kevin in the summer of 2009 looking for help with stress and its effect on my life. I, like most other executives, was dealing with unimaginable business scenarios. I had newly born twins and a lot of people looking to me for answers. Kevin was great in helping me identify what I could do differently in my life, both professionally and personally. As much help as this was I was still suffering the ill effects of sleep depravation brought on by stress and sleepless nights. My stress was keeping me from truly getting restful sleep or keeping me up while my mind raced with problems and solutions….Kevin then introduced some cutting edge brain retraining technology and amazingly my sleep started improving every night. Being well rested has changed my quality of life, my stress management and productivity immensely. Kevin's role in this process was indispensable….. I can not recommend Kevin too highly; it is not an understatement to say that he embodies tools that are a revolutionary way to improve ones life.
W. Parker Lee
CEO, The Stratford Group
Dr. Fleming's seminar was insightful and it is clear that his tools are light years ahead of traditional trainer approaches…
Nayef Stetieh
Chairman and CEO of BDC - Jordan
.Dr. Fleming's exceptional work on the brain in business thinking is critical for leaders…
H.E. Nabil. AlSharif
Minister of Industry and Trade
Dr.Kevin Fleming is an extraordinary coach with the striking combination of a brilliant mind and an exceedingly warm heart. He is able to artfully apply his understanding of neuropsychology and the philosophy of science to help people with a wide array of challenges in a refreshingly practical manner. If you are looking for someone who is able to inspire lasting change and transformation, Dr. Fleming is your man. Within minutes of meeting him, it will be obvious that his Renaissance spirit has somehow managed to marry the bottom line with an elevated understanding of the greatest challenges that individuals and businesses face. Working with Dr. Fleming is an experience you will likely remember for the rest of your life….
Srini Pillay
M.D. CEO, NeuroBusiness Group Assistant Professor, Harvard Medical School
We had the great fortune of working with Dr Kevin Fleming; producing a video series for Pfizer Colleagues in which he provided cutting edge strategies for managing stress. Not only did Dr Fleming afford these cutting edge strategies, his engaging approach on camera has produced an entertaining and highly informative resource for our colleagues. His work has captivated our colleagues and offered them a new and refreshing approach for managing 21st century stressors.My experience has taught me that a good coach can get others to believe in them and what they teach; yet a great coach can get others to believe in themselves and what they can achieve. Dr Fleming is that kind of a coach, one who can foster both action and ongoing change in others.His knowledge of neuroscience and human behavior is surpassed only by his integrity and genuine consideration of others.We thank him for one of the most successful campaigns we have provided to our colleagues.
Tony Ricci
MS, CSCS, LDN, CISSN, CNS Pfizer Nutritionist - Pfizer Occupational Health & Wellness Director - RICCI Elite Performance & Nutrition