Dr. Kevin Fleming and the Grey Matters International Staff provides an enhanced, executive-level approach to advanced-level renewal & recovery programs for those seeking solutions for:
MARRIAGE & RELATIONSHIP PROBLEMS
PROFESSIONAL & CORPORATE LEVEL PROBLEMS
SUBSTANCE ABUSE & CHEMICAL DEPENDENCY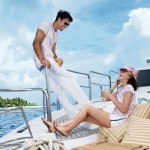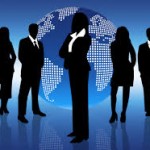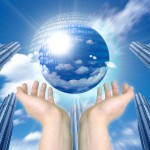 Dr. Fleming has worked side-by-side with some of the world's most highly regarded individuals, companies and treatment centers, such as: Deepak Chopra, Bill Bartman, Passages Malibu, Crossroads Antigua (owned by Eric Clapton) and many, many others!  He & his staff travel the world providing those requiring enhanced clinical services and added privacy with a level of care & outcome that is second to none…
SO ARE YOU:
A stressed and/or overwhelmed corporate executive?
Struggling in a marriage or relationship that traditional process therapy cannot cannot help?
Chemically addicted to drugs/alcohol and struggling to maintain you accustomed high-end lifestyle?
Unable to navigate an increasingly hectic yet successful lifestyle?
Burning the candle at both ends and noticing some "performance changes" in your game and can't seem to get your edge back
Burned out, possibly depressed or anxious, and are fighting those feelings because the "get control and work harder" strategy isn't working anymore
Turning to drinking or some other "drug of choice" to cope and you or others are getting worried about whether it is out of control
Someone whom has spent unthinking amounts of time & money on traditional treatment approaches but with minimal and/or short-lasting success?
Grey Matters International, Inc has designed customized concierge-level services that fits the private executive lifestyle. Featuring the thought leadership and behavior change expertise of Dr. Kevin Fleming (link to bio), we are discreet and confidential and build a program around your psychological needs and the locale you desire.  While there are many shrinks, coaches, and executive rehabs that claim to help you, no one has the following distinctions (Dr Fleming's Bio) and best practice programs in TRUE behavior change:
Application of cutting edge neuroscience tools and technologies to truly change the brain and the hardwired networks resistant to your control and continued effort
Worldclass assessment technologies that can "pin point" the leverage points of transformation to unite the executive and private lifestyle as one
Expertise by Dr. Fleming who combines an uncanny combination of PhD level insight from neuroscience, executive coaching/facilitation and clinical psychology
Hidden secrets from decision making science that elude most shrinks when trying to change this type of population
Doesn't feel like treatment, rehab or any other "court ordered" therapy process, but clients report the process to be LIFE CHANGING. See sample executive testimonials here: